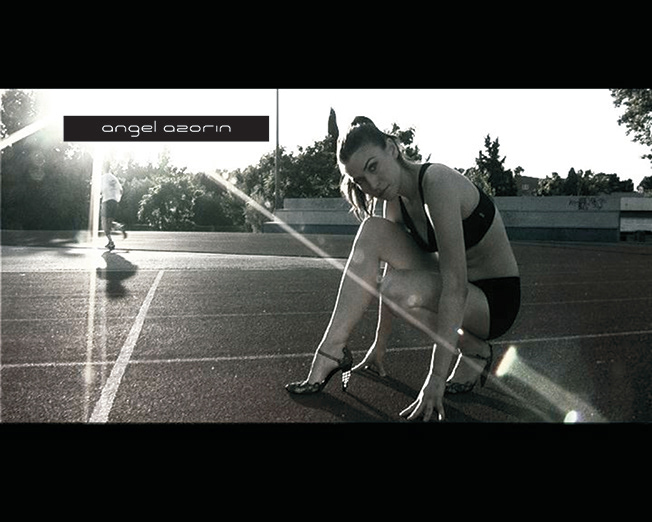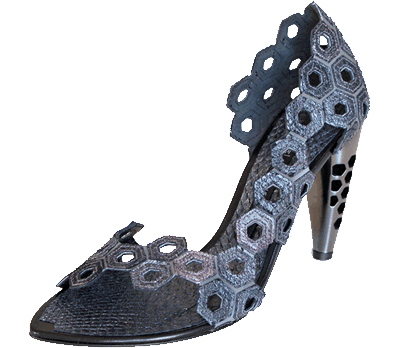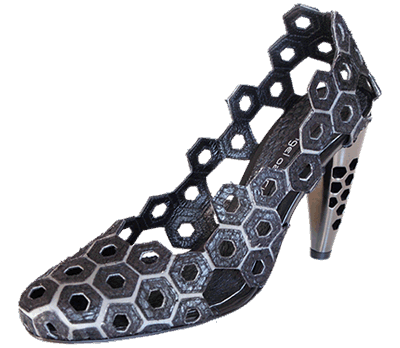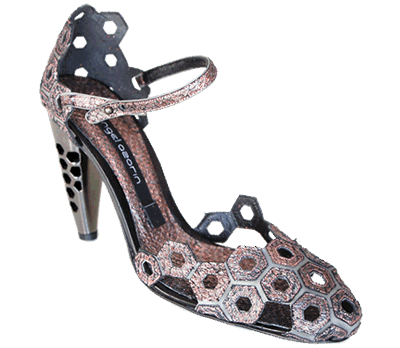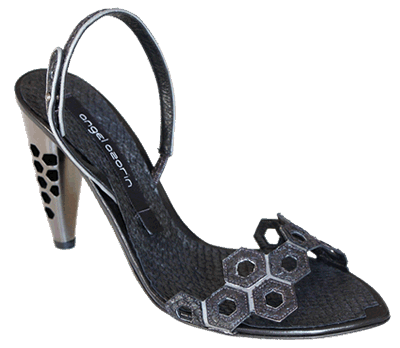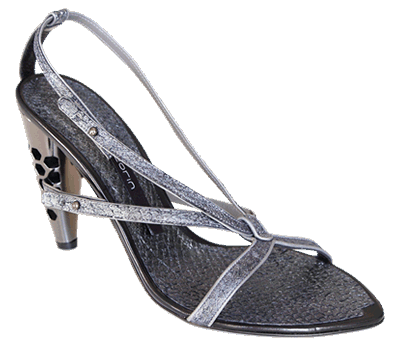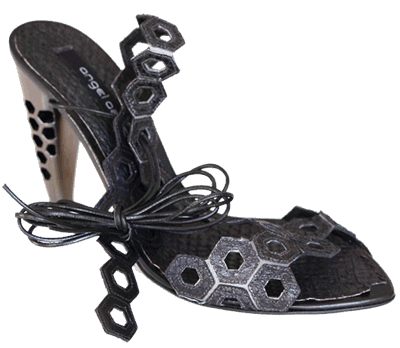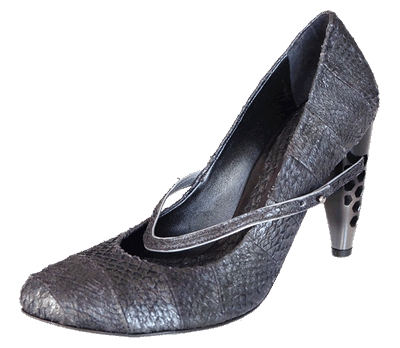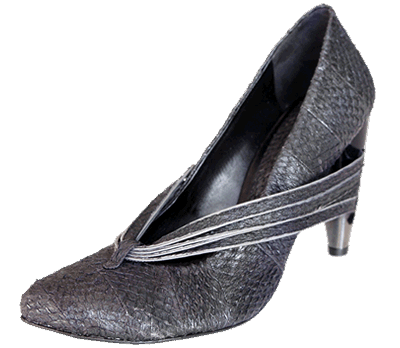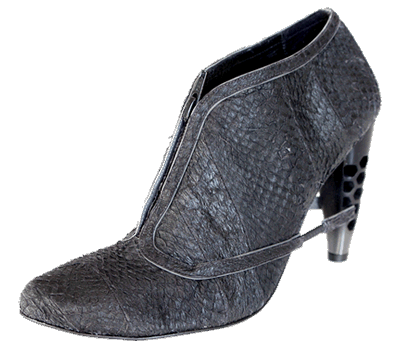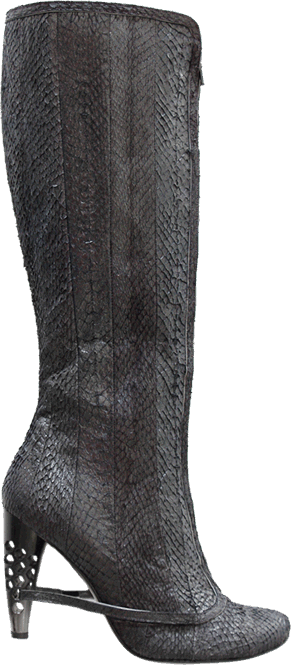 A polygon of six sides gives form to the whole collection, joining them with such elegance and sophistication as the crystallization of minerals like quartz. 
The thrill of an interlaced style that forms the union between the shoe and the metallized heel, [for measurement of a few strip] (no idea what this means). 
The colours of a dark winter centre on the grey anthracite with spectacular metallized twinkles.